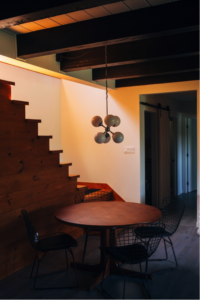 These 4 Home Improvement Projects Will Sell Your Home Faster
Few things hurt a home's value like languishing on the market for months on end. The longer your home sits on the market, the lower offers you'll get when it finally sells. But other than setting the right asking price, what can sellers do to help their home sell quickly?
If you're the rare seller who isn't worried about maximizing profit from a home sale, there's no need to improve your home for a quick sale. But if you've calculated the proceeds you'll earn from selling your home and don't like what you see, you need to look for improvements that will sell your home faster—and for more—than its current state. By making targeted upgrades that appeal to buyers, you can increase your home's resale value, reduce its time on market, and put more money in your pocket at the end of the day. Here are four home improvement projects that do just that.
1. Sprucing Up the Landscape
Curb appeal is everything when it comes to selling your home quickly. A home with great curb appeal attracts more buyers, leaves a positive first impression, and suggests to buyers that your home is well-maintained inside and out.
Homeowners looking to increase curb appeal should start with the landscaping. Trees and shrubs should be pruned and shaped, flower beds weeded and deadheaded, and the lawn neatly mowed. If your front yard is sporting dead patches, cutting out the dead sod and laying new sod in its place is the quickest way to an even, green lawn. Freshly laid mulch and precise garden edging add beauty and convey attention to detail, while container plantings along a front walk add interest without the hassle of waiting for in-ground plantings to fill out.
2. Creating a Welcoming Entrance
Curb appeal doesn't stop with landscaping. Take a step back and look at your front porch. Does it invite you in, or does it hint at a drab interior? For a welcoming entrance that leaves buyers wanting more, spend a weekend improving your front porch. Repainting the front door is an easy place to start; according to CBS News, shades of gray or blue can raise your home's value as much as $1,514.
In addition to painting the front door, clean front porch lighting fixtures, wash the porch surface and surrounding windows, add a wreath and a new welcome mat, and place symmetrical oversized planters on either side of the door for maximum front porch appeal.
3. Finishing the Basement
Adding square footage is a sure way to increase your home's resale value, but few homeowners want to take on a home addition before they sell. But if you have an unfinished basement, you have valuable square footage just waiting to be turned into livable space.
When finishing a basement with the intent to sell, HGTV recommends homeowners focus on "uses that appeal to a wide cross-section" of buyers, like an additional bedroom and bathroom, a home office, and extra storage space.
4. Removing Popcorn Ceilings
Popcorn ceilings were once a popular home feature, but today, they're associated with outdated design. While popcorn ceilings aren't difficult or expensive to remove, it's important to know that homes built before the 1980s may contain asbestos in the popcorn ceiling. The only way to know for certain if a textured ceiling contains asbestos is to send a sample to a laboratory. The health risks of asbestos have been known for many years and it is unsafe to handle abatement yourself. If it tests positive, hire a contractor qualified in asbestos abatement to do the work.
If your popcorn ceilings are asbestos free, you're free to DIY this project. Architectural Digest explains the process in detail, but here are the basics: Protect your walls and floors with plastic sheeting, then spray sections of ceiling with a garden sprayer before scraping the ceiling with a putty knife. Once the texture is removed, repair gouges before sanding and painting.
When it comes to a quick and profitable home sale, the right asking price is only part of the equation. Your home also needs to make a strong first impression, stand out from the competition and deliver what buyers want. Whether you choose to complete one or all four, these projects are sure to help your home sell.
Image via Unsplash