Basements are great to convert in a variety of different ways, from media rooms, to home gyms, wet bars, playrooms, extra bedrooms, and more. Unfortunately, many times, basements can be designed with quirky design layouts that may create a random area or design element that is hard to use in a practical way. These areas I'm talking about are often referred to as "negative space," and they can leave homeowners scratching their heads, wondering what they can do to make that space functional or flow with the rest of the room.
What exactly is negative space?
Negative space found in the architectural design of a room can come in forms of an awkwardly situated wall, a column, a set of stairs, a door, or anything else that doesn't seem to fit with the rest of the design of the room. Sometimes the negative space is so obvious that it makes the room look awkward and you may think that space is completely unusable at all. But that doesn't always have to be the case. With a little creative thinking and know-how, you can turn negative space into useable space, or at least make it more rhythmic so that it forms a stream of continuity to your design theme in your basement. Keep reading to learn a few tips for working with negative space in your basement.
Ideas for creating positive space out of negative space
Negative space doesn't have to be, well, negative. You can create some pretty spectacular design ideas using those quirky little spaces in your basement and make them stand out in the way of focal points, and even create a little purpose for them. Here's how: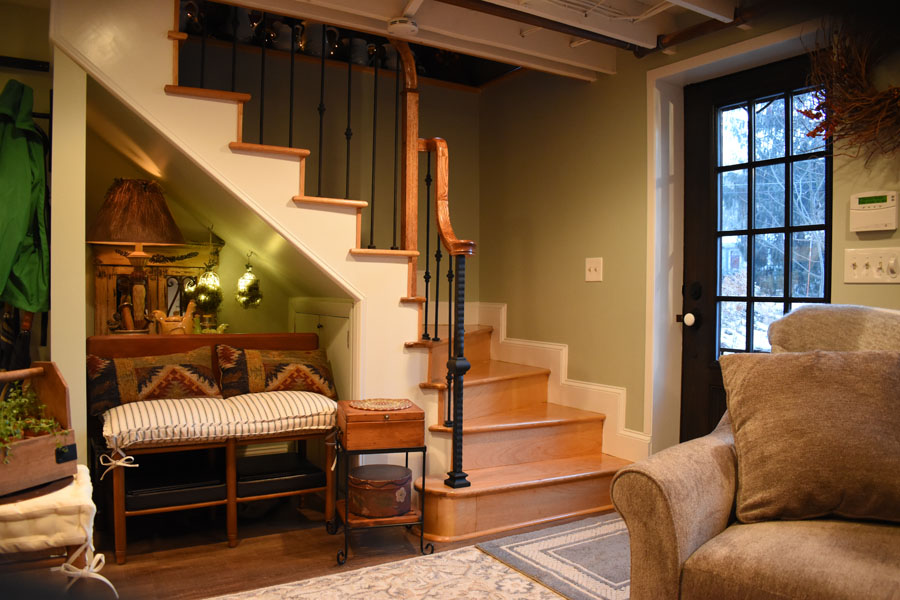 Unusable space under a stairwell – If your basement was blessed with that unfinished look under the stairwell where it looks like something is missing? Maybe that's because there is, and you can fill it. For stairwells that have space that needs a little something to tie it to the rest of the room, here are some ideas that might work for yours. Little reading nooks can be charming and cozy, and when set apart from the rest of the room where there's peace and quiet, it makes for a peaceful read. Depending on the available space under the stairs, a few wall-mounted shelves lined with books, a bean bag, small chair or a small settee to lounge on, all make for the perfect place to get into a good book.
Odd walls – Some rooms just have odd architectural structures that don't flow with anything else. It's not just in the basement, any room can have it, and that's a wall that just doesn't work with the flow of your furniture or décor theme. It may not be a functional wall that works with your entertaining or seating area, but you can make it work decoratively. Hang a piece of art on the wall that creates a focal point or find a special piece of furniture that accentuates the wall and your décor style to fill the space.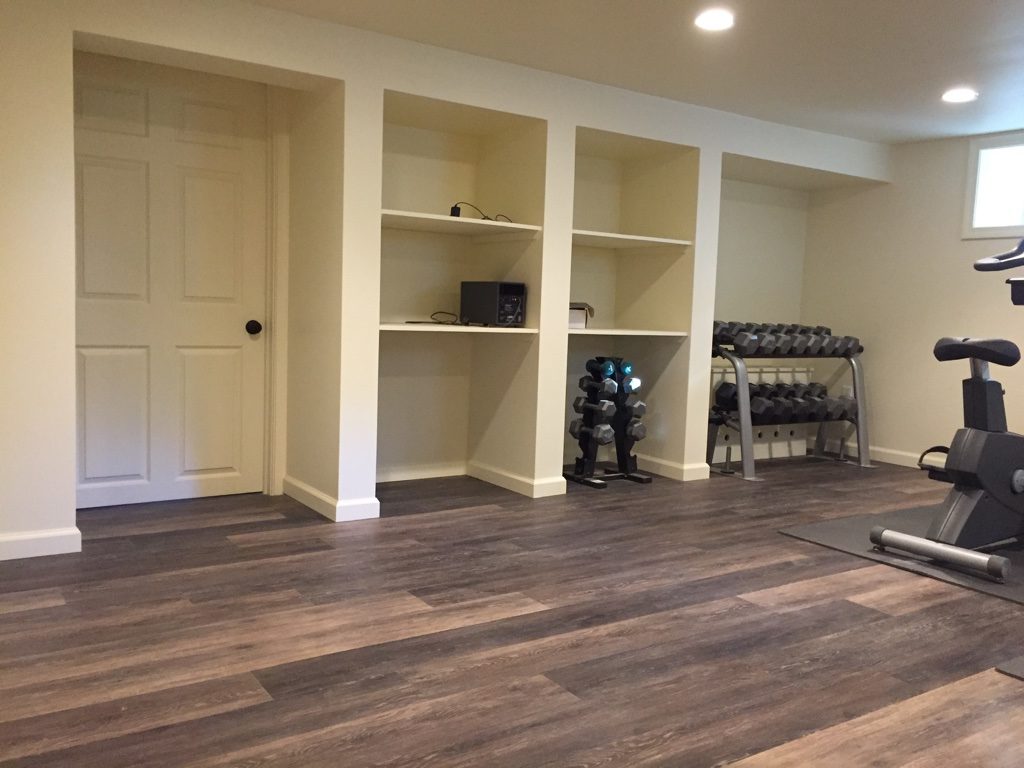 Support columns – Those pesky support columns in the basement can be an eyesore and make the area around them seem unusable, or at the very least, they can break up the flow of your décor plan. First, consider the room as a whole. Ask yourself what you plan to use it for. Depending where the columns sit in the room, you may want to consider them as markers for breaking the room into multiple functioning space. One idea is to hide the columns in a wall and design a separate space for another use, such as a separate workout room, a guest room, a storage room, or maybe your kids would love their own playroom. Another way to hide support columns is to work them into your design plan. Half-walls are a great way to incorporate columns into any design theme. When box them in and include them in your half-wall design, they suddenly look cool and have a purpose.
Most negative space is workable in a home, including in the basement. The key to working with negative space is not to work against it, but instead, work with it. Assess the area and decide if it could be a functional space, or would it be better served to simply include it as an extension of your décor theme by adding a piece of wall décor, a small piece of furniture, a beautiful piece of greenery, or some other décor element. Let your negative space shine, and you soon won't view it as negative.