If you happen to have a properly finished basement, you might soon start planning out how you would want to set it up. You might have ideas of your perfect home theater or having a billiards table right in the middle of the room. However, while it is fun to plan all these things out, you must also keep in mind to keep your basement environmentally sustainable and green.
In most of the cases, your tools and appliances will be consuming the most amount of energy. If you care about the environment, you can take steps to make sure that you do your part in reducing the carbon footprints in the environment. Here are some ways in which you can ensure exactly that:
1. Insulate and seal
Before you start the furnishing of your basement, you need to be sure that all the parts of your house are perfectly sealed and insulated. Pay special attention in checking the attic and the basement, as they tend to be neglected a great deal. If your home is not insulated properly, then you can end up wasting a great deal of electricity and money.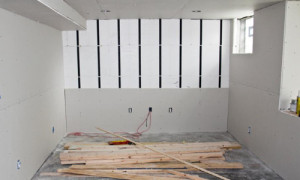 2. Install an LED TV
Most people would want a home theater in their basements, and if you wish to do the same, then you need to be sure that your TV is the greenest possible. Luckily, the green TVs that are available these days are also the best looking ones in the market, so you should have no issue in that regard. The LED HDTVs make use of light emitting diodes that not only result in crisp and clear images, but they are also extremely efficient in terms of energy.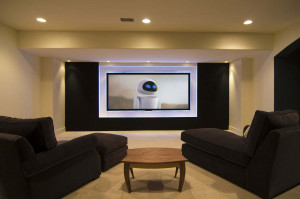 3.
3. Have LED Lighting
LED is extremely efficient in terms of energy. It is for this reason that it is preferred even in lighting in the case of lamps, bulbs, or even overhead fixtures.
4. Have Air Conditioning That is Efficient in Energy
While basements tend to remain relatively cool throughout the year, you should still install air conditioning for days when it gets extremely hot. The best AC's to install are the ones with a SEER or seasonal energy efficiency ratio rating that is well above the standards that have been set by the government in order to ensure that it remains environmentally friendly and green.
5. Make an investment in the radiant heat technology
During the winter season, the basement can get extremely cold. For such situations, you should invest in a radiant heat technology that is especially eco friendly as well. This method of energy efficiency will especially be amazing when it is placed under the floor.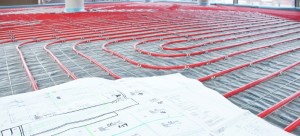 Have further questions when it comes to implementing sustainability in your basement? Why not ask us? We are a team of professionals in the field who would be more than happy to help you out in any way possible and make sure that your basement is modeled exactly how you imagined it to be.