Good flooring is very important when it comes to constructing any building. It is what brings out any room's sense of beauty and design, and defines its purpose. This can be observed in different kinds of floor designs used in offices, homes and schools.
However, the choice becomes complicated when the basement flooring is in question. The reason for this is the moisture issue. Most times, water seeps inside the basements and this makes many flooring options unsuitable.
Although many flooring materials are available in the market, it is best to choose the most durable and water resistant ones when choosing basement floorings. We recommend the use of either one of two of the following flooring options when building or remodeling your basement.
Stone Tiling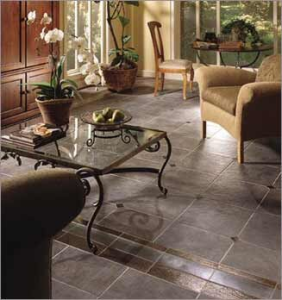 Stones like slate, limestone, granite and marble are best when it comes to choosing your basement flooring. These are obtained from quarries and then cut into shapes according to flooring preferences.
No two pieces of stone are ever the same. They are very durable and are moisture resistant. All stones have unique textures, which is why they increase the aesthetic value of the room.
Concrete Floorings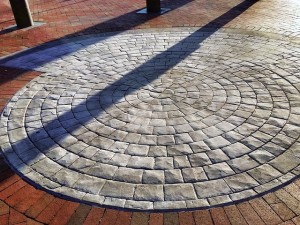 Concrete floors, often called cement flooring, are considerably also very effective. They are not ruined easily by seepage or moisture like other floorings. Their popularity has increased among the designers over the years and now they are used to decorate all kinds of restaurants, homes and offices. The reason for this is the range of choices available these days. Beautifully designed concrete floors are easily available in the market.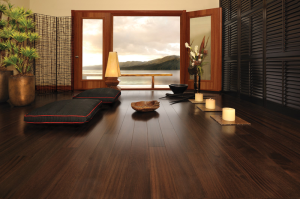 Engineered Wood Floorings
Engineered hardwood floorings are installed with plywood and foam sheeting. These deliver the finished wooden look and can withstand weathering as well. These are thinner than solid wooden floors and so leave ample space for insulation.
Laminate Floorings
These are multi-layered with a wooden core and have an aluminum oxide surface. These are modeled to look like stone, ceramic tiles and wood. However, it is imperative that you should check with the manufacturer if they can actually be used to floor the basements.
Various types of vinyl and ceramic tiles are easily available in the market. However, these tiles are only applicable if the sub-flooring is dry enough for the adhesive.
Whenever you remodel your basement floor, be sure to do the moisture test and avoid going for a solid hardwood or carpeted floor.
If you are planning to renovate your basement, simply fill the contact form or give us a call . Our experts will be more than happy to help you!