Basements are often underutilized. Some people add playrooms or entertainment rooms to their basements, but others simply use it as storage room or a guestroom. There are several ways you can transform your basement and turn it into something interesting, beautiful and useful. Homeowners have started to realize this and have started to use their basements more productively.
This means that they have started adding bathrooms and kitchens to their basements, turning them into small apartments. These apartments can be a home for teenage children, or can even leased out. At Basement Finish Pros, we believe that upgrading the basement is an excellent investment. Here are some things to keep in mind when you build a kitchen in the basement.
Code- You need to first consult with a professional to see if you're allowed to build a kitchen in your basement. Sometimes people mistake their cellar for a basement and that can be a problem. The laws vary from place to place but it's generally understood that your basement needs to be 50% above grade in order to be able to create a kitchen. Cellars are usually more than 50% below You need to make sure that the basement is up to code if you want to be able to sell your home at anytime in the future.
Ventilation- Ventilation is absolutely vital if you want to construct a kitchen in the basement. You need to install an electric chimney over your cook stove. Without the chimney, the smell of cooking would permeate throughout the basement and that can be very unpleasant. Moreover, food smells can linger in the air for a long time and even cling to your clothes. If you actually intend to cook in the kitchen, it would be a good idea to add a chimney.
Appliances – Unless your home is legally recognized as a two-family home, you won't be able to use gas in both kitchens. This means that your cooking appliances like the stove and the oven would have to be electric as well. As we mentioned earlier, it's important to follow the code and that applies to the kitchen appliances as well.
Fire Safety- A large number of fires originate in the kitchen and the kitchen in a basement is always more vulnerable to fire accidents. It's a good idea to keep a fire extinguisher in your basement within easy reach. You also need to plan your basement in such a way that your kitchen is away from the exit of the basement. This would allow people to escape the basement while the fire is still some distance away. Also be sure to always store a valid fire extinguisher in your basement. They have a lifespan of 5 to 15 years but it's a good idea to keep track of it.
Drainage – Fortunately, adding drainage to the kitchen isn't a problem. Some basements already have plumbing for a laundry room so you can simply turn that room into a kitchen. If you don't have plumbing installed, adding a new one might take too much time. The house drains are easily accessible from the basement and that can make things more convenient. But make sure to have your basement's waterproofing checked.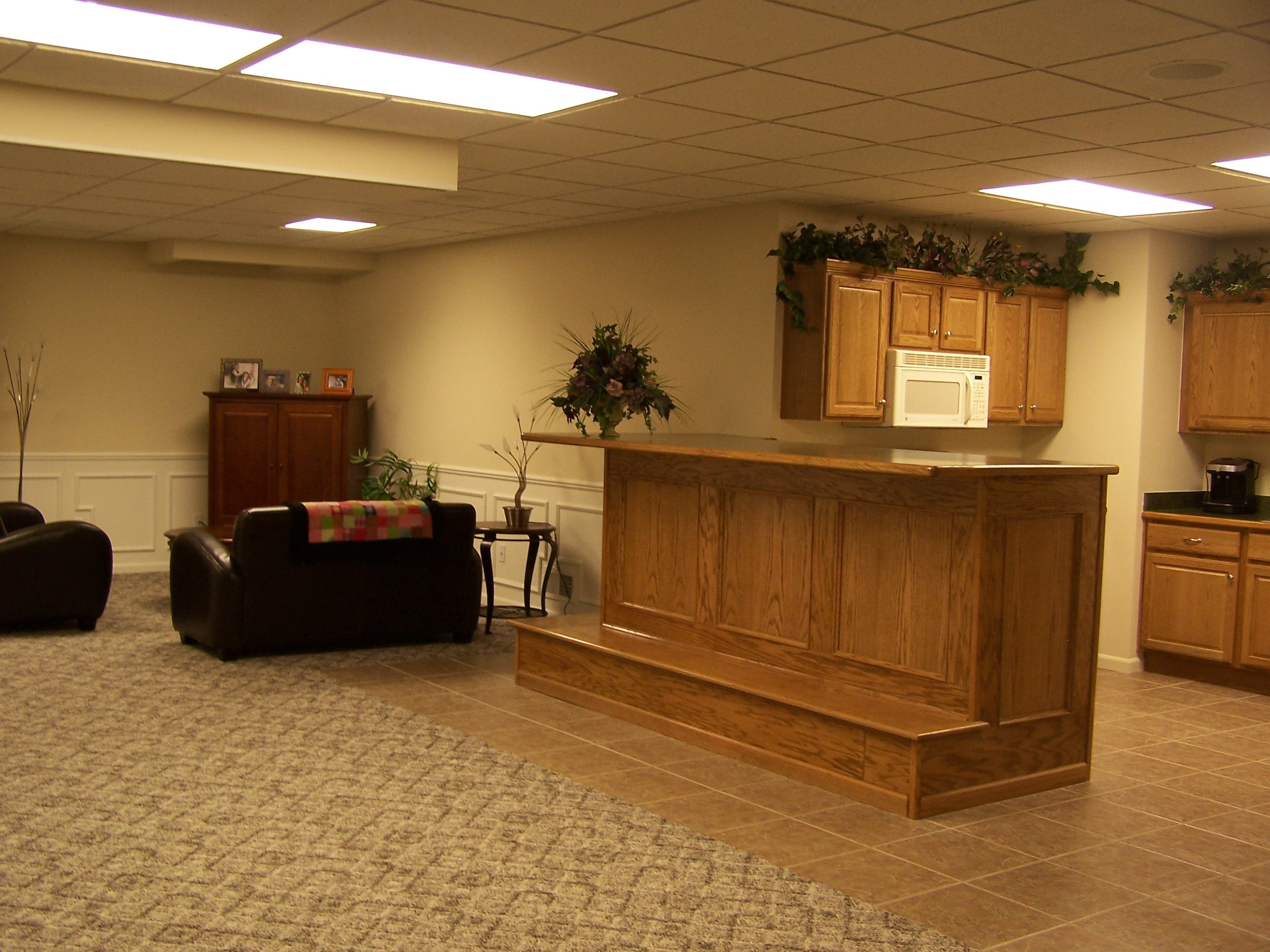 Flooding- Unfortunately, flooding is a major concern in the basement. In most cases, it wouldn't matter much. However, if you plan to turn the basement into an apartment or add a kitchen to it, it would be wise to waterproof it before you build the kitchen. If you don't, you might have to replace damaged appliances and furnishings if the basement floods. Most experts will recommend that you get an insurance policy to cover your basement kitchen in case of floods.
Fixtures- You need to install GFCI outlets and wiring that would support appliances like dishwashers, ovens, and cooking ranges. If you can use gas, you need install a gas pipeline and a duct for a ducted range hood. Everything should be in place to support your appliances if you want a full functioning kitchen.
If you have any questions about basements or wish to hire our services, you can get in touch with us at Basement Finish Pros. All you need to do is fill in this contact us form or give call on 413 642 2012. We'll be happy to help you.